Welcome to my Blog. Check here for latest art, play, and musings.
Two pieces, Rust Blossoms and Red Silk with Sticks, have been accepted for the invitational show, The Art of the Quilt at Piedmont Arts Association in Martinsville, Virginia October 23- January 9, 2021. Click Here for more information. Click on the images below to view larger versions.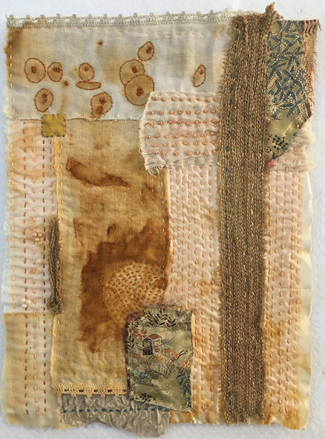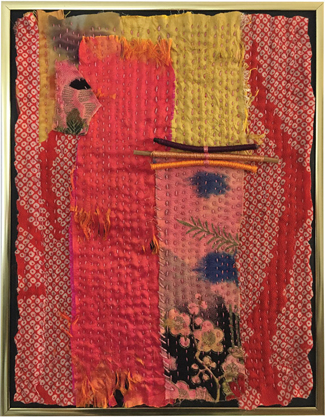 Sticks, what can I say, I like sticks, the way they change directions. Plus, I grew up next to the woods and played with sticks; climbed trees, built shelters out of sticks. That stuff is basic to me. And that may be why I turned to sticks when we began sheltering in place to keep us away from Covid-19.
At first, I couldn't find sticks – Mostly palms down here in Florida, and the neighborhood is compulsively neat. Martha, an artist friend in Virginia sent me a box of sticks and this is what happened.