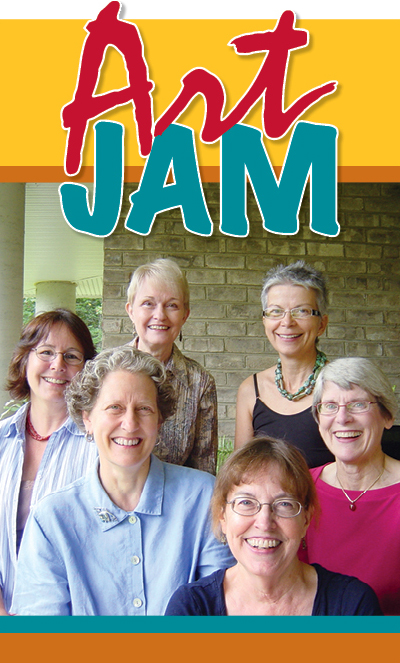 QSDS – Quilt & Surface Design Symposium 2022
"Rust Blossoms" was donated to a QSDS fundraiser.
Brevard Cultural Alliance
Judy is an artist member.
The following links feature artwork done with five friends known as Art JAM because of their first names (Jennifer and Judy, Ann and Ali, and Martha and Martha).
In Frame, Visual Arts magazine